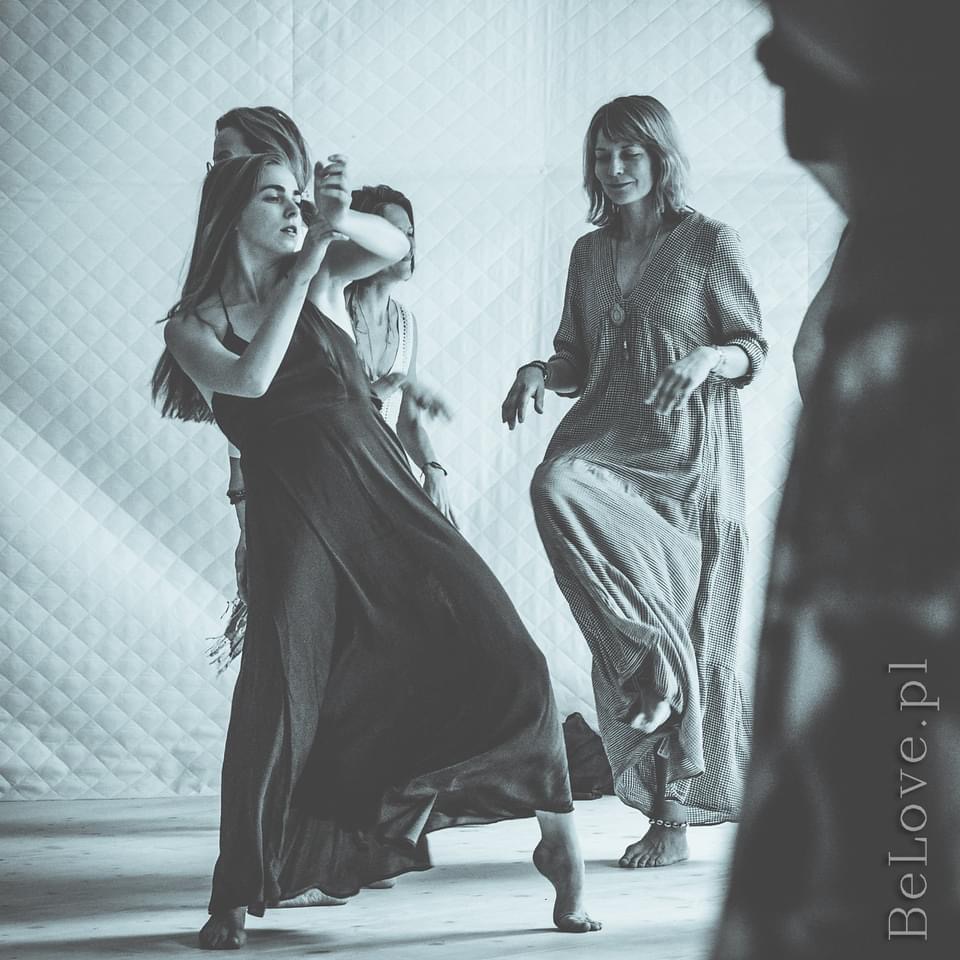 Yoga and Wellness for Dancers
Has the deep love of dance you began your career with slowly been extinguished? Do you find yourself wishing that you could be perfect for someone else, whether that be your director, teacher, or peers? And do you just feel tired of it all?
For many years of my career, I spent my time obsessed with perfection. I wanted my dancing to be perfect, I wanted my body to be perfect, and I wanted to be "the best" because I wanted to prove to my family, my teachers, my bosses that I had succeeded. That I was worthy.
This led me down a spiral of battling anorexia, and constantly believing that no matter what I did, I wasn't good enough. Soon, I lost my joy of dance and really was just dancing to please my boss. To have outside approval and validation. I spent hours a day trying to be "perfect" for someone else.
Sound familiar?
Eventually, I found myself completely burned out; unsure if I even wanted to dance anymore. I knew I loved dancing, but I knew I couldn't carry on like this. I knew I needed to be able to rest, and I knew I needed to start dancing for ME again.
And that's why I created this course. To help dancers like you who feel burned out, and who miss this sense of joy you felt when you stepped into your first dance class. Because isn't that why we dance in the first place? To feel joy and freedom, and to share our beautiful ability to express ourselves without words?
This six-module course includes movement practices like yoga, embodiment and ecstatic dance, as well as inner-work to help you to feel more fulfilled not only as a dancer, but as a human as well! We will move through self-doubt, body image issues, and traumas we encounter in the dance industry to help you feel more alive, free, and fulfilled. Together, we will dance our authentic dance and return to our hearts. We will love ourselves together, and learn practices to take out into our daily lives. Through this course, we'll begin to transform how you dance, move, and live, so that you can nurture your unique dancing heart.
Each week brings us a new module, as well as a weekly live zoom call (recorded for you if you're not able to attend live). We'll dive into:
Freedom with Movement
Nourishing the Body
Moving with Love
Cycles of Movement
The Power of Rest
Finding Authenticity in Dance
I invite you to embark on this journey inward, into nourishing yourself and dancing for YOU.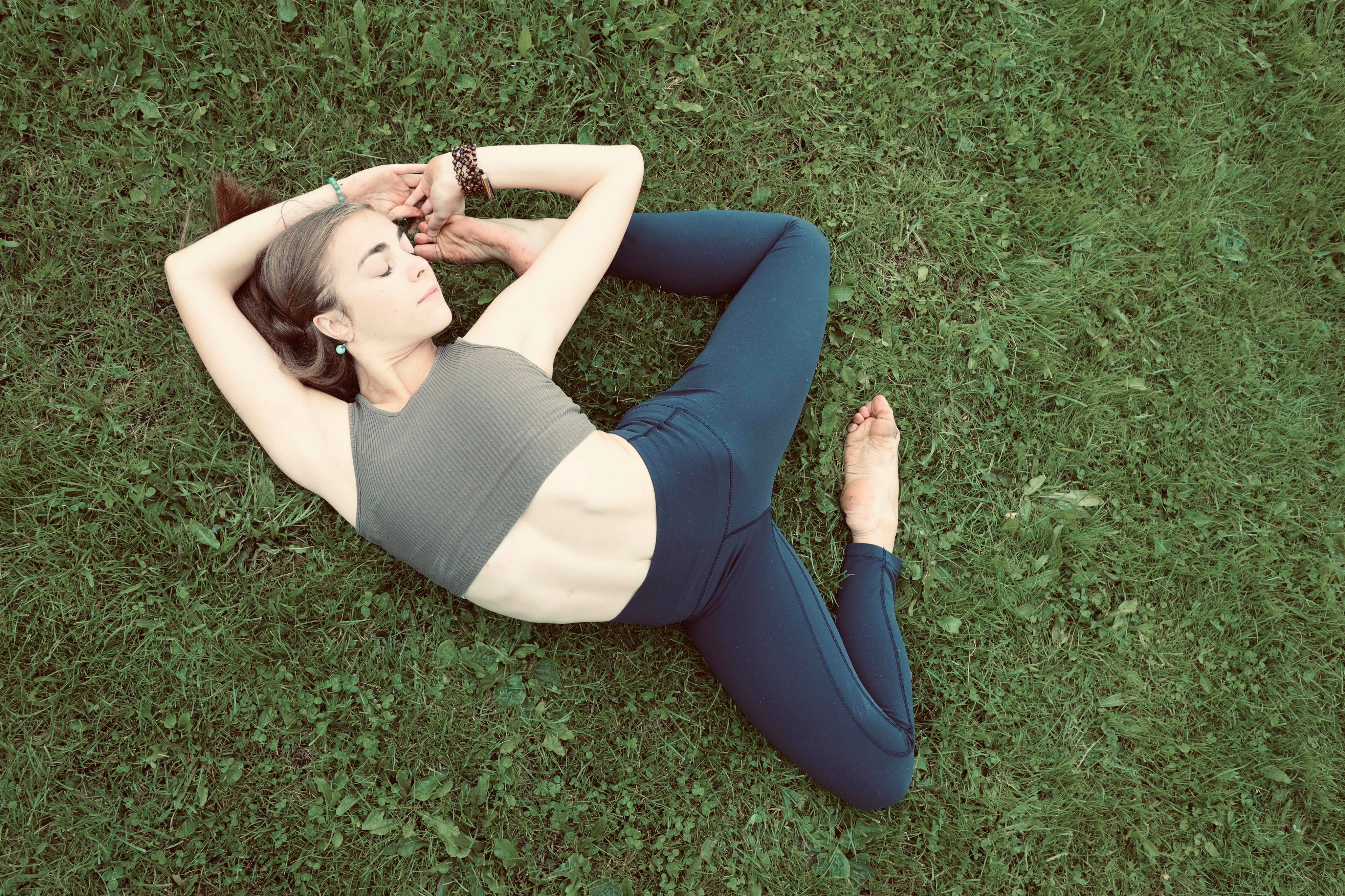 In this course, you'll be offered 6 modules, released each week, with a live zoom call once a week where you can ask questions, share your experience, or just listen to other dancers along the journey!
Each module brings you a juicy yoga class themed for the week, which will allow you to really feel into your body and listen to its deep wisdom. You'll also receive a lecture on our weekly topic, and either a meditation or a practice to help you fully embody the practices each week.
Module 1~Freedom with Movement
As dancers, and especially ballet dancers, we are made to dance somebody else's choreography (most of the time), and really are dancing somebody else's words. So how can we find the freedom within these parameters placed upon us? This module brings to our attention why we dance. Why did you begin dancing in the first place? How can you connect back to that place of freedom and joy? There is a fun practice in store for us here to help you release what doesn't serve you in your dancing, to help you find your freedom!
Module 2 ~ Nourishing the Body
Food is our fuel and our medicine as athletes. What we put into our bodies directly affects how we perform. So we need to put ENOUGH fuel, and fuel that really brings us joy! After struggling with my own food and body image issues for quite awhile, I truly understand just how important our fuel, our food medicine is to us! So, after a medicinal flow, Jess Spinner will chat with us about nourishing our bodies and having confidence in our food choices. And we'll get to have a beautiful discussion about this in our call after you journal!
Module 3 ~ Moving with Love
One of the most important things I've had to do in my career is to learn to move with love! One of my yoga teachers once asked me, "Abby, why do you abuse your body?" I hadn't really given this much thought, but it was true! How I was dancing was abusive. I didn't appreciate all of the things my beautiful vessel allowed me to do! In this module, we'll open our hearts with our movement practice, and talk about self-care and body image, and you'll receive some beautiful self-care practices you can implement into your daily life.
Module 4 ~ Cycles of Movement
As female dancers, our energy undergoes a monthly cycle, yes, because of our bleed! As a woman with endometriosis (a uterine disorder affecting my menstrual cycle), menstrual cycle awareness, especially for dancers, is something I'm extremely passionate about! It is so important for us to recognise the cycle our body goes through, and LISTEN. So, all the material in this module is tailored to your cycle.
Module 5 ~ The Power of Rest
Rest isn't a word we like to hear very often as dancers. But burnout is a very real situation. It is so important for us to be able to rest, and to understand how much resting can actually boost our performance. In this module, we'll dive into a yin practice, and discuss the power of rest!
Module 6 ~ Finding Authenticity in Dance
And finally! How do we find our authentic voice as dancers? How do we learn the power of our opinions and feel the freedom to REALLY express from our hearts? I spent so much time dancing for someone else, and this really took away my joy of dance. By finding my own sense of authenticity in my dancing, that joy has come back! In this module, we'll talk about the power of our voice, and the power of authenticity, and seal the space with an ecstatic dance practice.
Welcome to the journey!
About Abby
Hello beautiful souls, I'm Abby and I'm a professional ballet dancer, as well as a yoga teacher and healing coach, and I'll be your guide through this course.
I completed my ballet training at UNCSA and Pacific Northwest Ballet, where I suffered from severe body dysmorphia and danced with anorexia. After receiving some nudges from family and teachers, I thought I had overcome these issues and went on to fulfil my dream of dancing in Europe. After being sexually assaulted by one of my colleagues, I spiralled back into anorexia, body dysmorphia, and extreme self-doubt. Working with directors who constantly tore me down didn't help, and I found myself unsure of where to go. Eventually, I hit rock bottom and went to seek help from a counsellor. With her guidance, I learned how much time I had spent loathing myself, and this deeply-rooted issue fuelled lack of self-worth and my eating disorder brain. 
But in doing this work with myself, by dancing the imperfect dance, by deepening my practice in yoga, I've been able to dance from a place of self-love, and learned to love dancing again! 
I have carefully selected these practices, lectures, and modes of self-study to help you learn to love yourself and dance from a place of joy again!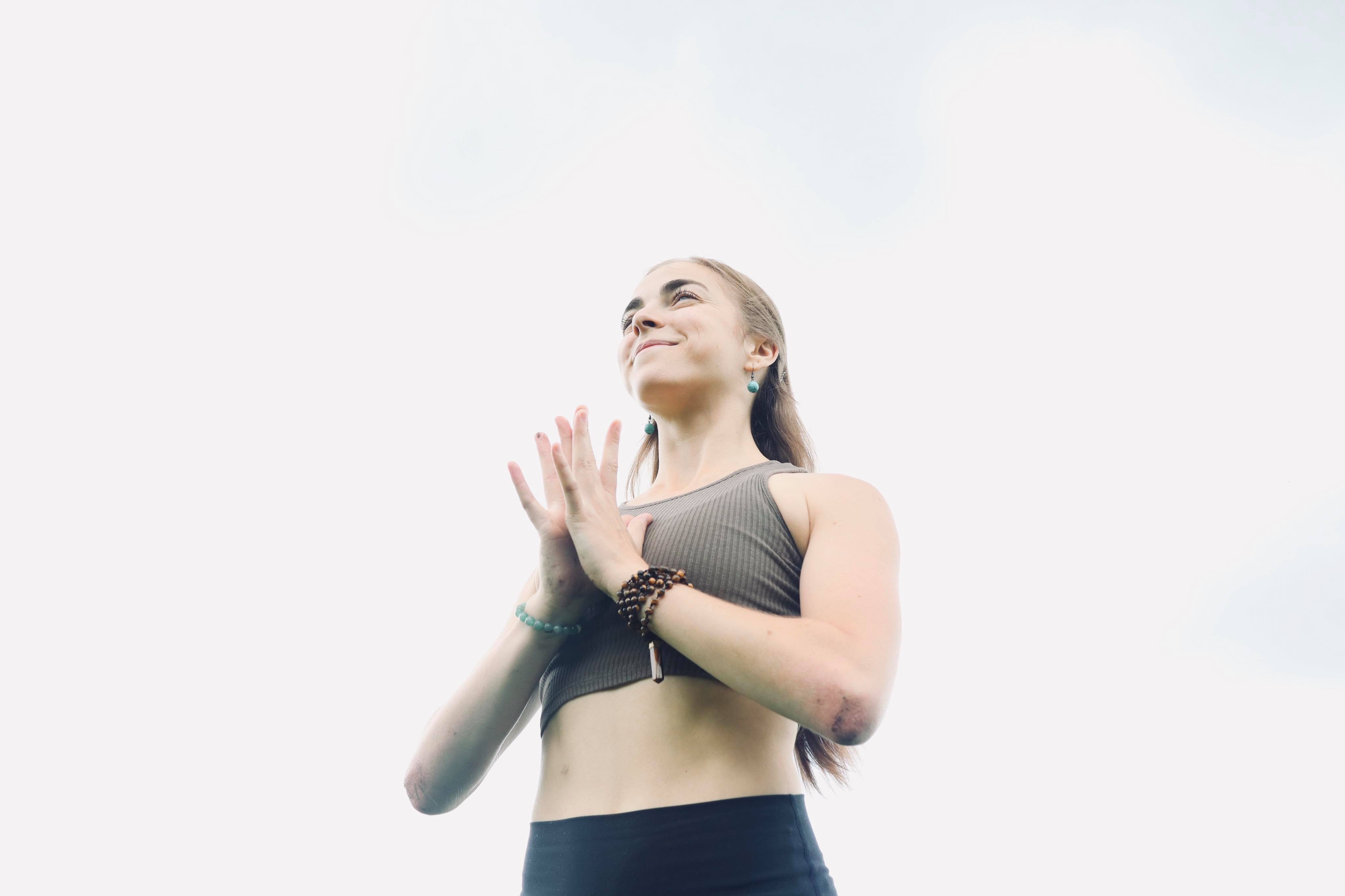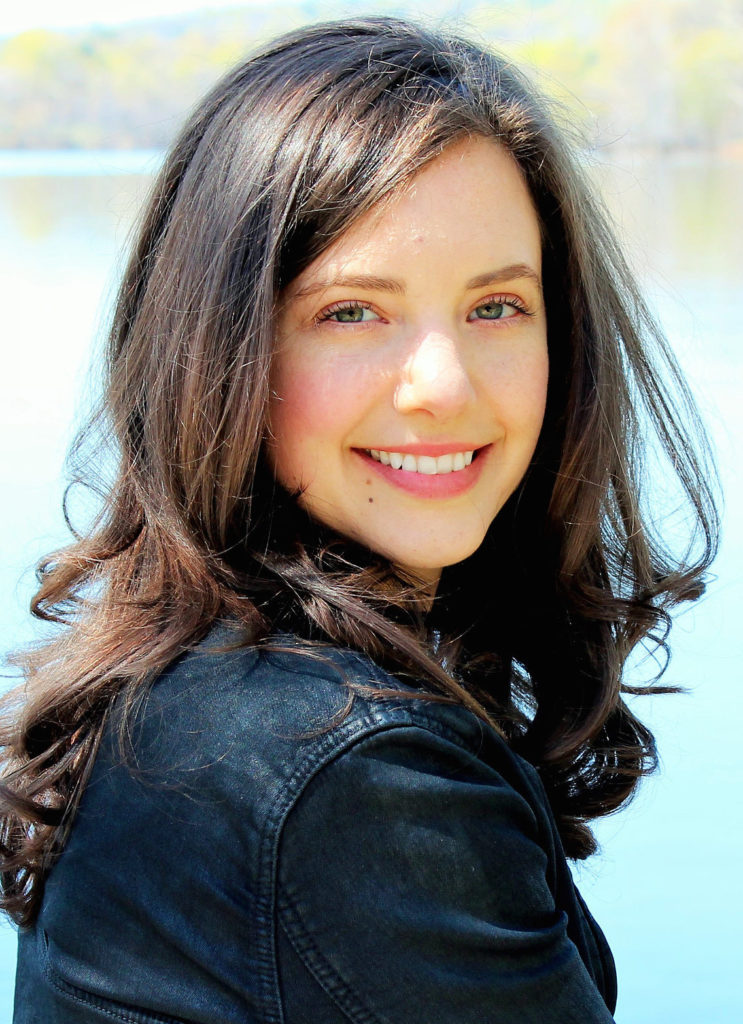 Jess Spinner is the founder of The Whole Dancer.
She studied dance at the school of the Eglevsky Ballet on Long Island, and attended summer intensives at The Kirov Academy, North Carolina School for the Arts, Boston Ballet, ABT in New York, and Orlando Ballet.
Following her graduation from Butler University danced with The Louisville Ballet and freelanced in Boston. Unfortunately her career ended because of injury, and because she never worked through her disordered relationship with her body and food.
"From student to professional, I found myself constantly struggling with body image, food choices, confidence, and all of my perceived shortcomings as a dancer and artist." 
With the birth of her daughter in 2019, the importance of this work was truly magnified for her.
"When I think back to my younger self, I am distraught thinking about my daughter having similarly damaging experiences. I'm more motivated than ever to be a big part of the necessary positive shifts in the dance world. Whether you're a dancer or dance parent, support from someone who has been in the pre-professional and professional dance world is essential."
You can find out more about Jess and her coaching programs here:
https://www.thewholedancer.com/about/
What my students have to say
"Every time I have taken Abby's class I have come out so relaxed. Every time it's a new experience and I have enjoyed it more and more. She just makes me feel so good about myself and she brings me out of this crazy world for one hour. It's just what I need."
~Filippo
"Abby's shining personality comes through in her work and she is a credit to all her students."
~Ryan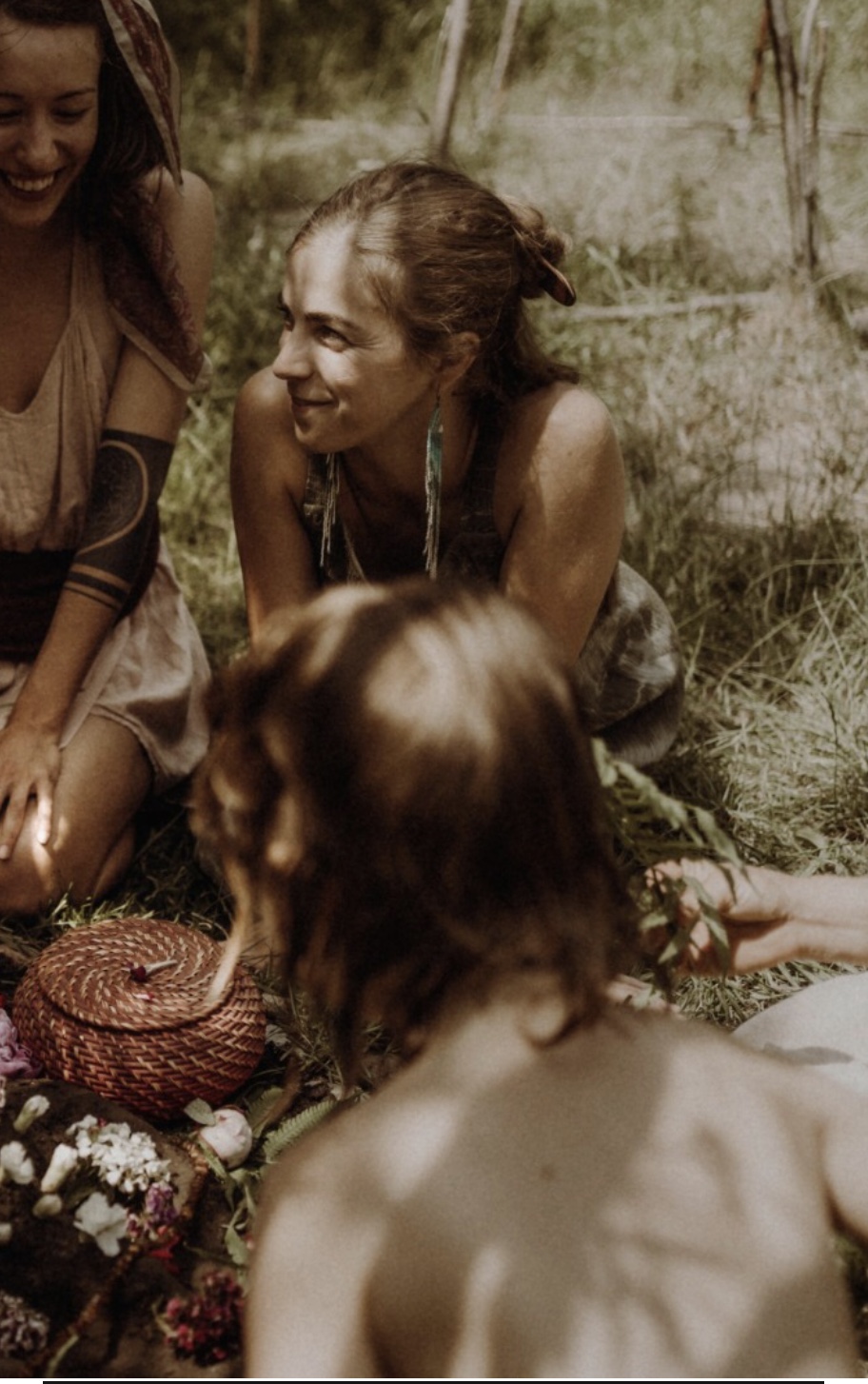 Check your inbox to confirm your subscription